Feroall was born with an appreciation and passion for healthy cooking, I started this with a mission to provide a soulful cooking experience to people around me.
All the products you see here are designed by me. While designing, user friendliness, suitability to cook a variety of dishes using a single cookware and also looks and style have been my priorities. I want you all to use these daily, so that you can reap maximum benefits out of it. Health wise and taste wise. Believe me the food tastes fantastic when cooked in cast iron.
I aspire to assist people around me eat healthy and stay fit because the greatest lesson I have learnt during the pandemic is that "health is an ultimate luxury you can have"
All our Cookware is manufactured using time tested casting process and well-seasoned with natural oils to ensure quality is never compromised.
I urge you all to join me in this wonderful culinary journey of tasty and healthy food by investing in cast iron and ultimately in your own health. Its gonna be fun.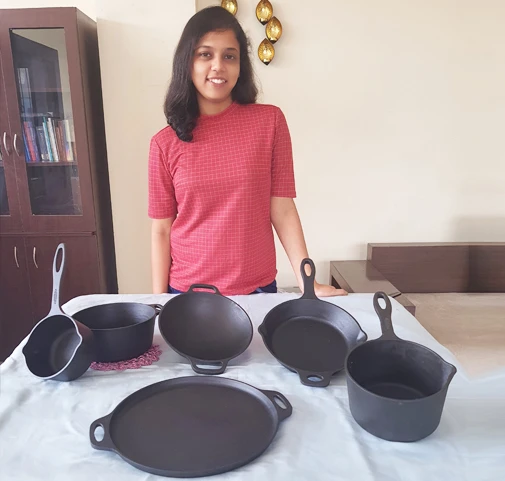 Founder- Feroall Cookware